Restaurants
Brunch/Lunch
The Collins Quarter (151 Bull Street) – unique café experience with specialty coffee with innovative cuisine – all served in a relaxed and casual environment.
Soho South Cafe (12 W. Liberty Street) – Spacious, rustic-style bistro featuring American fare.
Public (1 W. Liberty Street) – Farm to table fare in a stylish, casual environment.
B. Matthews (325 E. Bay Street) – One of a kind bistro in Savannah Historic District.
Kayak Kafe (1 E. Broughton Street) – Eclectic and fresh fast casual restaurant.
Starland Cafe (11 E. 41st Street) – Locals hangout serving paninis, fresh garden salads, shared plates and house-made soups in a restored Victorian house in Savannah's Starland District.
The Fitzroy (9 Drayton Street) – Elevated gastropub serving brunch with cozy indoor seating and outdoor seating on the rooftop.
Dinner
Emporium Kitchen & Wine Market (254 E. Perry Street) – A local gathering place boasting approachable, curated, and highly-diverse offerings with a vibrant energy in the Perry Lane Hotel. (The Perry Lane rooftop bar, Peregrin, has the best views of downtown Savannah.)
The Olde Pink House (23 Abercorn Street) – Arguably the most famous restaurant in Savannah. Semi-fine dining in an elegant colonial mansion. Casual dining and libations available on a first-come, first-serve basis in the cellar tavern.
The Grey (109 Martin Luther King Jr. Boulevard) – Contemporary southern fare located in a renovated Greyhound bus station. Chef awarded 2019 James Beard award.
Cotton & Rye (1801 Habersham Street) - Fusing modern techniques with traditional arts like sausage and pâté making, breads from scratch, and grinding our own meat for burgers, we embrace the rich past of our craft while carving our own history with a unique blend of flavorful offerings.
Hitch (300 Drayton Street) – Creative takes on American classics in a happening, casual space.
Vinnie Van Go Gos (317 W. Bryan Street) – Casual pizza joint known for its generous slices and thin crust pies located in city market. Open until midnight. CASH ONLY!
Atlantic (102 E. Victory Drive) – Laid-back neighborhood eatery in a revived, airy filling station serving heart and soul sustenance, exquisite wines and refreshing cocktails.
Bars
Peregrin (256 E. Perry Street) - Rooftop of the Perry Lane Hotel. Great cocktails and the best views of downtown Savannah.
The Grove (301 W. Congress Street) - Rooftop in City Market.
Rocks on the Roof (102 W. Bay Street) - Rooftop of Bohemian Hotel overlooking the Savannah River.
Circa 1875 (48 Whitaker Street) - Dark and cozy bar - great for grabbing drinks.
AlleyCat Lounge (207 W. Broughton Street - entrance in the alley) - Hip basement lounge with unique cocktails.
Husk (12 W. Oglethorpe Avenue) - Fun cocktails in a historic mansion.
Two Tides Brewing Co. (12 W. 41st Street) - A must in the Starland District. Large variety of locally brewed beers.
Pinkie Masters (318 Drayton Street) - Savannah's oldest dive bar. This is where Jimmy Carter announced his run for President.

Guest Accommodations
The Westin Savannah Harbor Golf Resort & Spa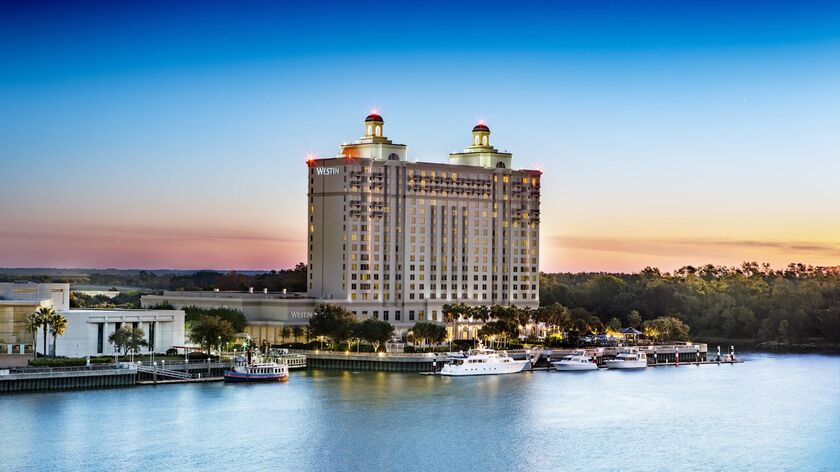 1 Resort Dr, Savannah, GA 31421, USA
(912) 201-2000

Please call and mention the Hall/Salem wedding to book within the room block or book directly through this link: https://www.marriott.com/events/start.mi?id=1550878597630&key=GRP
(Reception location)
The DeSoto Savannah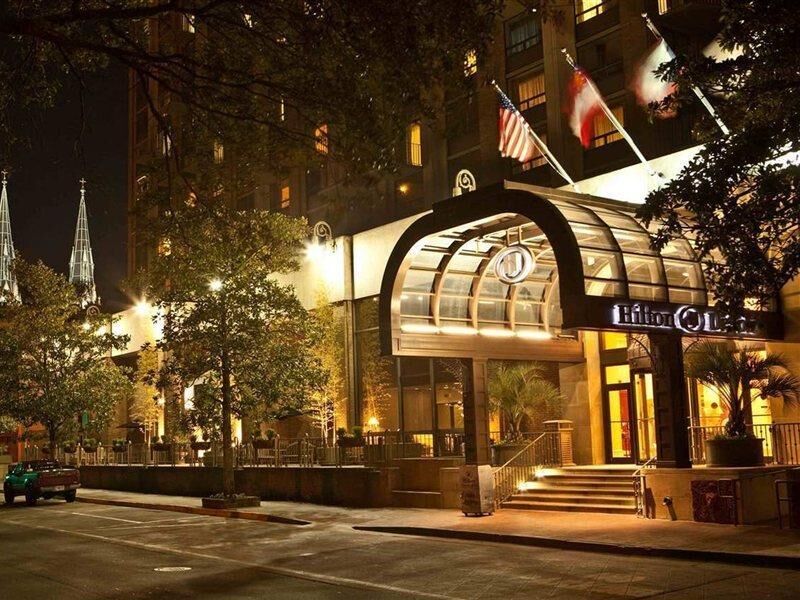 15 E Liberty, Savannah, GA 31401, USA
(912) 232-9000

Travel and Transportation
Savannah/Hilton Head International Airport
400 Airways Ave, Savannah, GA 31408, USA

Ride Share Services
Uber and Lyft are available throughout Savannah.